Music - Echoes of the Austin High School Choirs
Here are the echoes of my high school's choir. The choir director had the foresight to have us make recordings on 33 1/2 rpm LP (long playing) vinyl records. The man responsible for his was our choir director, Richard "Dick" Larson. Looking back from this present era of high school spending retrenchment, I am grateful that during the seventies there were tremendous music programs for high school students.

Dick Larson had a 42-year career in music instruction, which included service as a vocal music teacher, conductor and administrator at schools in Worthington, Redwood Falls, and Austin, Minnesota; Englewood, Colorado; Honolulu, Hawaii; and Parker, Colorado. A 1961 graduate of Luther College in northeast Iowa, Dick earned a master of music education degree from the University of Colorado. He studied with conducting greats Robert Shaw, John Nelson, Richard Westenberg, and Hellmuth Rilling. In 2004 Luther College named Dick the first recipient of the Weston H. Noble Award for distinguished achievement in the field of vocal music.

From 1966 to 1982, Dick served as the music coordinator for the Austin, Minnesota Public Schools. His Austin High School Choir won numerous honors and was twice invited to sing for the Minnesota Music Educators State Convention. He was also the music director and conductor of the Austin Symphony Orchestra and Chorus. I was in Larson's 10th grade choir for two years (as a 9th grader and as a 10th grader) and in the senior high choir in 11th and 12th grade. In 1976 when I was in 12th grade our choir was invited to travel to Washington D.C. to sing at various venues during the U.S. Bicentennial celebration.

I knew about high school choir since my older brother and sister were involved in it. As an 8th grader, I realized that there were lots of pretty girls in choir - so I tried out. I was also in the district choirs my junior and senior years - two basses were chosen from each of the ten schools. I only got there because one or two other more talented guys didn't want to bother with it. Again, I am not saying all choir directors are lecherous, but my God the district choir looked like the Miss America beauty pageant! I harbored no illusions of being some sort of mega-star in the making. As a 5 year old in church, I created quite a buzz at the Christmas concert because of how embarrassingly loud (my poor parents!) I was. I took voice lessons in the summers before 9th and 10th grade - first by a very pretty ex-choir member who was then a voice student at college, and more the following summer after that, given by Mike Horan, himself a very good singer and voice teacher. I auditioned for the high school's pop singing group the Austinaires and, mainly because of the lack of competition, made it both my junior and senior years My friend told me that after the junior audition, Dick Larson turned to him and said, "My God he has improved, and to think I almost didn't let him in the choir last year". I started out life writing from right to left, and have a hard time reading a map (the notion of something "east" of something else positively convulses my brain). Larson said I had perfect pitch. But I had to memorize everything - I can't read music. It's some sort of dislexia. Dick said my voice sounded like Burl Ives(the singing snowman in "Rudolf the Red Nosed Reindeer" from about 1964). Okay, let's just say my lifelong ambition is to not *look* like Burl Ives! (here is 'ol Burl at right).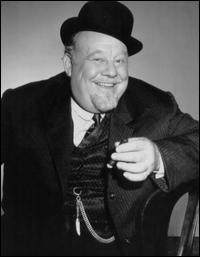 You can witness Larson growing as a director from 1971 to 1976 by listening to the difference in the material. His choirs tackle more complex songs - especially song sung in Latin. I wasn't in Austinaires when I was a sophomore, but four of the other six members of my tennis team were. We earned 3rd place at state that year. The next year two of us were on the tennis team and in Austinaires, we won the conference as a team. My senior year, I was the only Austinaire on the tennis team. I won the conference in doubles. I kind of felt like I closed the end of an era. Burl would have been proud ...
---
If you reached this page from a search engine, other works can be heard at Here